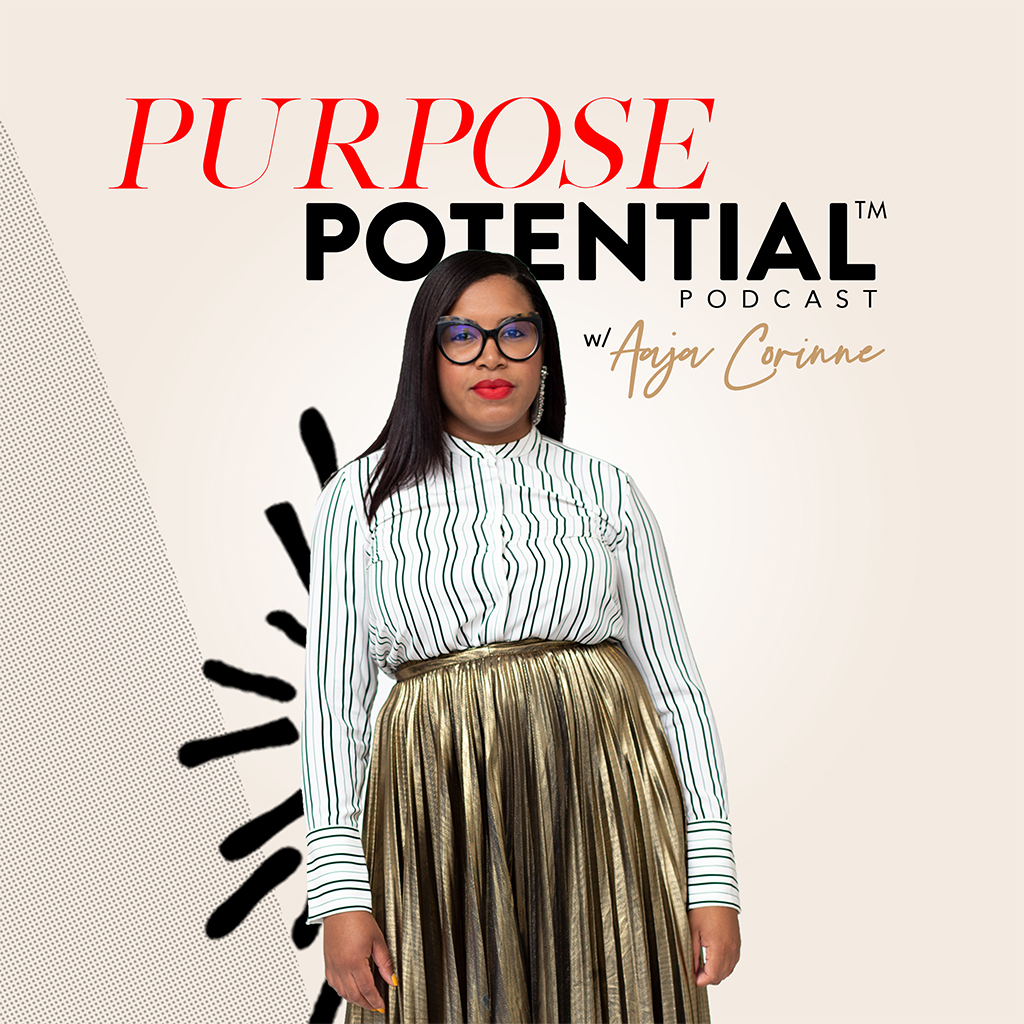 Welcome to Purpose Potential™ Podcast where we discuss the realities of walking out your God-given purpose. Growing up, I never imagined that I'd be where I am today. The best path for me turned out to be what God wanted for me (a.k.a. purpose). Through this podcast, I'll be sharing more about my personal journey with navigating purpose as well as introducing you to successful guests that are purpose-driven trailblazers in their own right. My goal is to inspire you to stay the course along your personal purpose journey and live life in authenticity and alignment.
Joining me for Ep. 3 is none other than my cousin and spiritual accountability partner, Candace Carr. Candace is an Indianapolis-based photographer and owner of CotK (Child of the King) Photography. Through her company, she specializes in modeling portfolios, headshots, family portraits, wall decor, and art therapy. Candace is a wife, mother of three children, lover of the arts, and a faithful youth leader of 18 years.
Connect with Candace on Instagram (@dulcecarr82, @cotkphotography) and visit her online at cotkphotography.com.
In this episode, we discuss:
The importance of trusting God's timing in the pursuit of purpose and entrepreneurship
Our perspectives on monetizing ministry
Bible study hacks for business owners
The power of one and working behind-the-scenes
Connect with our podcast community on social media using the hashtag, #PurposePotentialPodcast.
For listener questions, comments, and/or to inquire about sponsorships, please email hello@purposepotentialpodcast.com.
Podcast music by NXVAKANE (Instagram: @NXVAKANE). Shop beats by NXVAKANE at airbit.com/GhodNXVA. Listen to music by NXVAKANE at soundcloud.com/nxvakane.
About Aaja Corinne Magee:
Aaja Corinne Magee is the inspirational voice of the Millennial Generation - inspiring hope, activating purpose, creating change, and empowering visionaries for success in the marketplace. She is a graduate of Joseph Business School and the fashion studies department at Columbia College Chicago with more than a decade of professional experience in the fashion, beauty, and communications industries.
As a personal brand strategist and speaker, Aaja Corinne helps purpose-driven leaders, experts, and entrepreneurs to become the undeniable choice. She specializes in brand identity development and communications, partnering with clients to bring synergy to their purpose and profession, raise their profile, and increase their influence, so that they are positioned to create impact on a greater scale.
The owner of Aaja Corinne The Brand LLC, Aaja Corinne is regarded as an authority on personal branding, professional presence, and style. She is frequently hired by corporations, globally-recognized brands, and prestigious colleges and universities to educate diverse audiences on those subject matters. Additionally, Aaja Corinne has contributed to Ebony.com, BlackDoctor.org, MADE Magazine, and The Chicago Crusader. She has also been featured on numerous blogs, podcasts, and radio shows.
For more information of Aaja Corinne Magee, please visit www.aajacorinnethebrand.com.
Connect with Aaja Corinne Magee on social media:
Instagram - @AajaCorinne
Twitter - @AajaCorinne
Facebook - @AajaCorinneTheBrand
YouTube - Aaja Corinne The Brand